Train to be an ADI (Approved Driving Instructor), and have your own career. Running your own business with a driving school or as an independent Instructor.
When people think of a Driving Instructor, they automatically think of teaching learners. And while this is the case for the majority of this profession, there are other avenues you can move into.
For example, under Health and Safety, companies must now have their drivers assessed on a regular basis and only ADIs on the Fleet Database are allowed to deliver. You could move into Instructor Training 2-3 years after you have qualified and also might look into Taxi, Minibus, PCV and LGV Training too.
To qualifiy to be an ADI you must past three exams over 2 years. These are commonly referred to as PT1, PT2, PT3.
---
Training to be an ADI requires the following:
Full clean manual driving licence for at least 4 years and pass a Criminal Records Bureau Check.
If you have points on your licence you might still be allowed to start depending on the offence and time spent. Contact the DVSA for advice.
PT1 = Pass a Theory Test of multiple choice questions (85% pass mark) and a Hazard Perception Test (57 pass mark out of 75). Once you pass this exam, you then have two years in which to qualify.
The Part1 Test is 1 hour 45 minutes long and costs £83
Eye sight test = This will take place at the beginning of the PT2 Test. You must be able to read a number plate from 26.5m currently style number plate or 27.5m old style number plate.
PT2 = The test of Driving Ability. This is a driving test to advanced level. This is to demonstrate your updated knowledge and skills behind the wheel. You only have 3 attempts at this exam. It is approximately one hour long and will include all manoeuvres and motorways and / or dual carriageways, rural and town driving. You are only allowed a total of 6 Driver Errors (Learners are allowed 15, Taxi drivers are allowed 9).
PT3 = Test of Instructional Ability. This test is approximately 1 hour long and you will demonstrate your teaching skills to an Examiner who will role-play a learner of a full licence holder. You only have 3 attempts at this exam.
PT2 and PT3 tests cost £111 each.
After you pass your PT2 Test you can after 40 hours instructional training, apply for a trainee licence which will be valid for 6 months. This allows you to gain experience before taking your first attempt at PT3.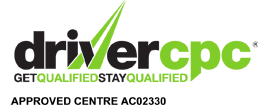 CPC Courses are done in partnership with Pips Driving School.